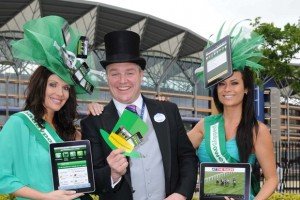 The man at the centre of the proposed tie-up may be Irish, but he is far from the stereotype of a bookie. Breon Corcoran, the 44-year-old maths graduate at the helm of Betfair, is credited with turning around the betting exchange and repelling a private equity raid by CVC.
The Trinity College Dublin graduate has more than his nationality to recommend him to Paddy Power. He spent a decade at the Dublin-based bookie, rising to chief operating officer by the time he was appointed Betfair's boss in 2011. A ten-month handover meant that he did not start at Betfair until 2012.
Like Edward Wray, the co-founder of Betfair, he is a former JP Morgan trader and has more in common with the maths whizzes of Betfair than the turf accountants of Paddy Power.
"I'd been to point-to-point races where I grew up but, to be honest, I was more interested in rugby and soccer . . . But I came from a trading background and understood risk management. I was interested in e-commerce and I wanted to live in Dublin again", he said of his decision to take the Paddy Power job.
Mr Wray provided the trading nous behind Betfair, which launched in 2000. Andrew "Bertie" Black, his co-founder, was a professional punter who had noticed the similarities between trading in the City and betting on horses.
Mr Wray remains the company's largest shareholder, with a 9.5 per cent stake that was worth 20 per cent more after yesterday's announcement. On the other side of the deal, another co-founder was worth a lot more yesterday. David Power was one of three bookies that merged their operations in 1988, forming a chain of 40 betting shops.
His son, Paddy, is a marketing executive who acts as its public face. The group has earned a reputation, like Ryanair, for cheeky marketing that can occasionally cause offence.
Paddy Power (the individual) has developed a double act of sorts with Ruby Walsh, the Irish jockey. The family are also successful horse owners. Sole Power was named Cartier Sprinter of the Year in 2014. Sabena Power, the wife of David Power and the matriarch of the family, is distinctive at races in red and white to match Sole Power's colours.
Mr Power is 36th in the Sunday Times Irish Rich List — and his 8 per cent stake in Paddy Power was worth €50 million more yesterday than at the start of the week, at €320 million (£235 million).
John Corcoran (no relation to Breon), another of the three bookmakers who created Paddy Power, sold 30,000 shares in the business yesterday which, at the closing price of €93, would have netted him about €2.7 million. His remaining shareholding of just below 3 per cent leaves him with a stake worth €123 million.